Fund The Fam Indiegogo Campaign
Fund The Fam is our campaign to refurbish an SF Muni bus so we can transport local youth to workshops around the Bay Area for personal development and educational growth. Fam 1st Family is a registered 501(c) 3 and has been serving Bay Area Youth for over 5 years. Josh Johnson, Marshawn Lynch, and Marcus Peters have dedicated themselves to giving back to the Bay Area community that gave them so much and we need your help! These funds will make access to workshops for local youth a lot easier!
By helping fund our bus, you are directly impacting the lives of underserved youth and allowing them the opportunity to participate in a variety of Fam 1st workshops:
Financial Training
SAT/ACT workshops
Youth living in neighborhoods with high levels of crime, youth incarceration and probation, and food stamp recipients face challenges to academic success, health, safety, and future transitions to adulthood.
Giving children safe transportation to programs that offer resources for educational and professional success are crucial in neighborhoods that limit these opportunities.
Funding Breakdown
We are raising $75k for our foundation.
The breakdown:
Bus: $25,000 retrofit
Computers: $50,000
Stretch Goal Part-time Driver: $35,000 part-time salary for one-year
Stretch Goal Workshops: $25,000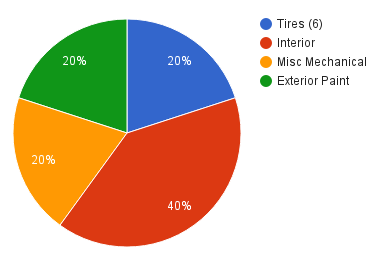 Fam 1st Family Foundation is dedicated to uplifting and empowering youth in the Bay Area and throughout the United States. The foundation aims to improve the lives of children by mentoring them on the importance of education, literacy and self-esteem.
Fam 1st was launched by Joshua Johnson (QB, Buffalo Bills), Marshawn Lynch (former RB Seattle Seahawks), and Marcus Peters (CB, Kansas City Chiefs) who have overcome a significant amount of adversity to become the men they are today. Prior to becoming NFL athletes, giving back to the community and helping underprivileged youth succeed has always been a passion for both Josh, Marshawn, and Marcus.
Categories:
Latest News